Is Piers Morgan a case of Marmite?
In the past week, Ive seen a number of opinions on Piers Morgan and his latest 'Exposing' Chat show about the lives of certain people. Last week Sharon Osbourne took to the chair and Piers discussed with her, her rise to fame, her lack of talent that people have often questioned(which i think is ridiculous) her abusive relationship with Superstar husband Ozzy Osbourne, her cancer battle, to name a few. I found it very interesting, especially the talk about X factor rival Danni Minogue and how the Aussie star shifted the show veteran from the panel. I loved the show, but it seems some people disagree…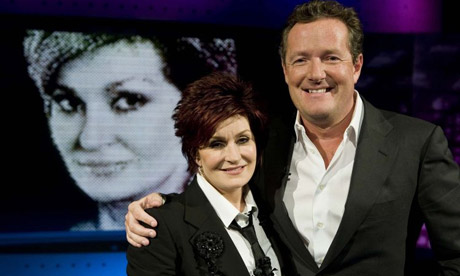 Mostly ive heard people talking about their dislike of piers, some people love him, some people hate him, this is what ive come to believe anyway. I like his interviewing style, hes humourous, evident by the way he spoke to sharon about his cousin 'Rebecca Loos' who sharon blatently dislikes, shown on the celebrity x factor a few years back in 2005.
Tonight Piers chats to Richard Branson, an interesting interview is on the cards! with a man whos life story will be very hard to fit into 1 hour of television! I cant wait!